Directory of Services and Products for Special Needs Families
Listing of products and services specifically for special needs children and their parents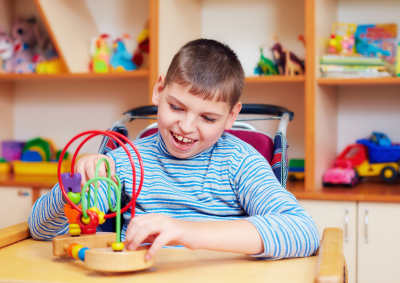 Brad H. Rosken - Special Education Counselor at Law
Greta Grace Garb - Adaptive clothing for children with medical devices.
Fine and Gross Motor Toys and Therapeutic Equipment - Therapy toys and equipment for children with motor difficulties.
Can Weighted Blankets Help Children with Anxiety, Autism and Sensory Integration Sleep - How weighted blankets can help children with sleep problems.
SensaCalm - specializes in custom weighted blankets for children and adults with Autism, ADHD, Sensory Processing Disorder, Sensory Integration Disorder, Cerebral Palsy, PWS, Downs Syndrome, Restless Legs Syndrome, Insomnia, Alzheimer's, Dementia, and many more.
Sequencing and Pattern Cards and Manipulative Toys - Pattern recognition and sequencing cards and toys help with processing sequencing activities for children with developmental delays or autism.
Sensory Integration Toys - Therapy toys and equipment for children with sensory integration issues.
Therapy Dog Shop - Therapy dog equipment, treats and care, plus therapy dog toys for children.
The Best Special Needs Books- Recommended books for parents of children with special needs. Reviews and interviews with authors you know.