Directory of Services and Products for Special Needs Families
Listing of products and services specifically for special needs children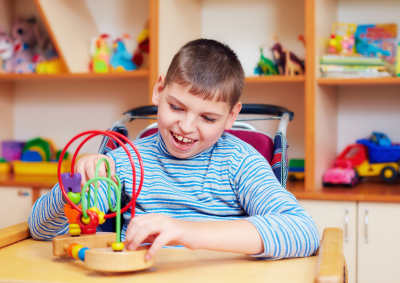 Greta Grace Garb - Adaptive clothing for children with medical devices.
Adaptations by Adrian - Adaptations to clothes for special needs: high quality capes, body suits, sitter pants and other products for special needs.
Special Needs Puzzles - Puzzles for children with special needs : fine motor skills, sensory integration, pattern recognition, and sequencing.
Special Needs Toys - Toys for children with Sensory Integration Disorder or Autism, play with motor development, vestibular balance, sensory integration, body awareness, facial recognition, and sequencing
Brad H. Rosken - Special Education Counselor at Law
The Best Special Needs Books- Books for parents of children with special needs.
Weighted Bean Blanket - The blanket that hugs you back.
DreamCatcher Blankets, with a patent pending design, specializes in making custom weighted blankets for those who are comforted and benefited by them.