Children's Disabilities Assistance : Support Services and Education
Support, assistance, services, and education for parents of children with disabilities and special needs.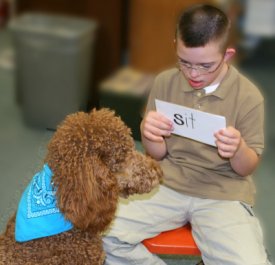 Therapy and Service Animals
Therapy and service/assistance animals, such as dogs and horses, provide remarkable, long-lasting benefits for children with special needs or disabilities in so many ways.
Money : Financial Assistance for Your Child with Special Needs
Articles and resources on financial assistance for your child who has a disability.
Travel
Travel tips.
Directory of Services and Products for Special Needs Families
Listing of products and services specifically for special needs children.
---