Visual Impairment in Children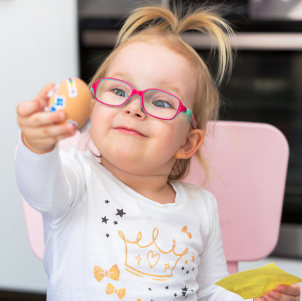 Articles and resources for parents of children with visual impairment.
Book Reviews of Visual Impairment Books
Reviews of recommended books.
Free Books Online!
Parents can find free books online for their children with visual impairment from these internet sites. (Margaret Mary Myers)
Krystal Wants to be a Painter
A seven year old girl, who is blind, announces that she wants to be a painter when she grows up. (Pat Linkhorn)
Tommy Is Legally Blind
A mother's story of her son, born premature and vision impaired. No child has more love of life. (Darlene Almar)
Just Black
The news that her son is blind is described in this touching poem. (Diane)
See Also:
Programs and Services for Children with Disabilities: Parents Lack Information
Parents of children with visual impairment need many connections to access support (Rani Elwy, PhD).
Risk of Visual Impairment and ROP in Premature Infants
Premature infants are still at risk for vision problems including nearsightedness, crossed eyes, glasses, lazy eyes, retinal detachment, blindness and other visual impairments. (TrezMarie T. Zotkiewicz)
A Day in the Life of a Handicapped Child
Daniel has multiple disabilities, including visual impairment. Here is a glimpse of his day.