Special Needs Parenting Articles
Parenting Children with Special Needs
Advocating for Children with Special Needs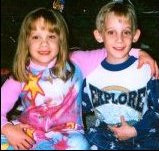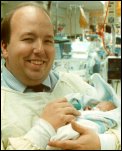 Children's Disability Articles
Parenting Special Needs Children
Special Needs Books
Special Needs Books

Special Needs Resources

Special Needs Store
Special products and services for your child.
Special Needs Books
Original book reviews of recommended books.
Author Interviews
Exclusive interviews with the authors you read.
List of Disability Lists
A vast directory of disability support mailing lists & forums.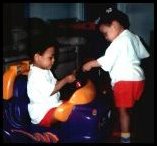 Special Needs Shopping


Special Needs Shops and Services
New Articles
Long Term Care Needed for an Increasing Number of Families of Babies With Special Needs
The number of children who need specialized equipment and intensive medical intervention at birth is on the rise. Sadly, once a family walks out the hospital door, practical supports are in short supply.
Diagnosis
A father considers the implications of his son's diagnosis of special needs. (Jeff Stimpson)
Managing Social Anxiety In Children With Autism
Practical advice to help autistic children with social anxiety. (Rachel Evans )
Special Needs Site Sponsors
MyMed.com is every parent's guide to childhood health conditions, symptoms and treatment.